Big Businesses, Big Bullies? Ethics in Manufacturing on a Global Scale & #PayUp Movement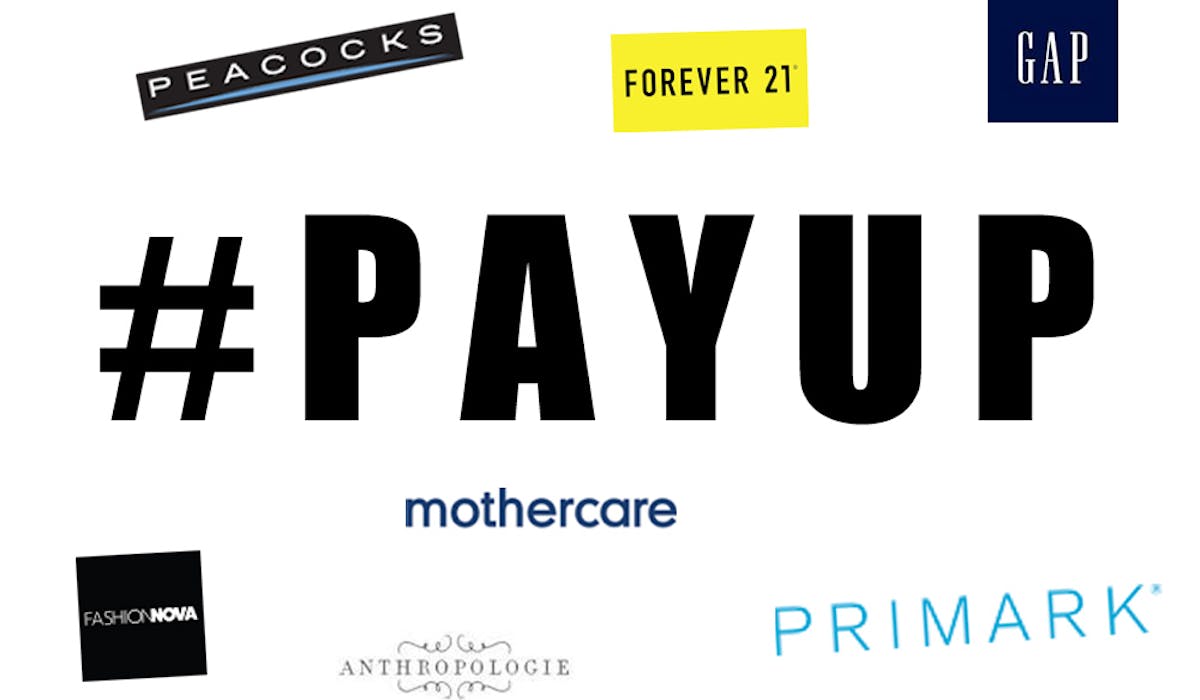 Big Businesses, Big Bullys?
Why Fairtrade and ethics are so important in overseas manufacturing.
When retail businesses grow to the size of shareholders, boards and billions - does the moral code of ethics decline in line with increasing the bottom line? How about making decisions that directly send millions of workers and children into irreversible destitute poverty?
What am I talking about??
The #PayUp movement.
Retail giants such as Khols, Forever21, Mothercare (!!!), Arcadia group (Topshop, Burtons etc), Urban Outfitters, Walmart, C&A) and numerous other huge retailers decided that due to impact of COVID on their sales, to push their financial fallout onto the overseas garment factories that produce the clothes for them. Cancelling a collective total of over $1 Billion of order value with factories in Bangladesh alone and $40 Billion globally for garments already produced, in production and contracted where fabrics had already been purchased. The effects of this have been catastrophic. The factory workers are 85-90% women [1] and have suffered huge losses, many factories have continued to pay workers but are also on the brink of financial ruin and many workers have lost their jobs, income and ability to feed their families.
This is capitalism at its ugliest.
Taking from the poor to line the pockets of the mega rich, and okay there is nothing new here in that sentiment itself for conglomerates but this - it's louder, it's brassher, it's more outright immoral than underpaying women in the same corporate jobs or shorting shares to inflate stock prices. It represents the real power of conglomerates to bully and crush developing countries manufacturing and economy.
When did ethics go out of fashion?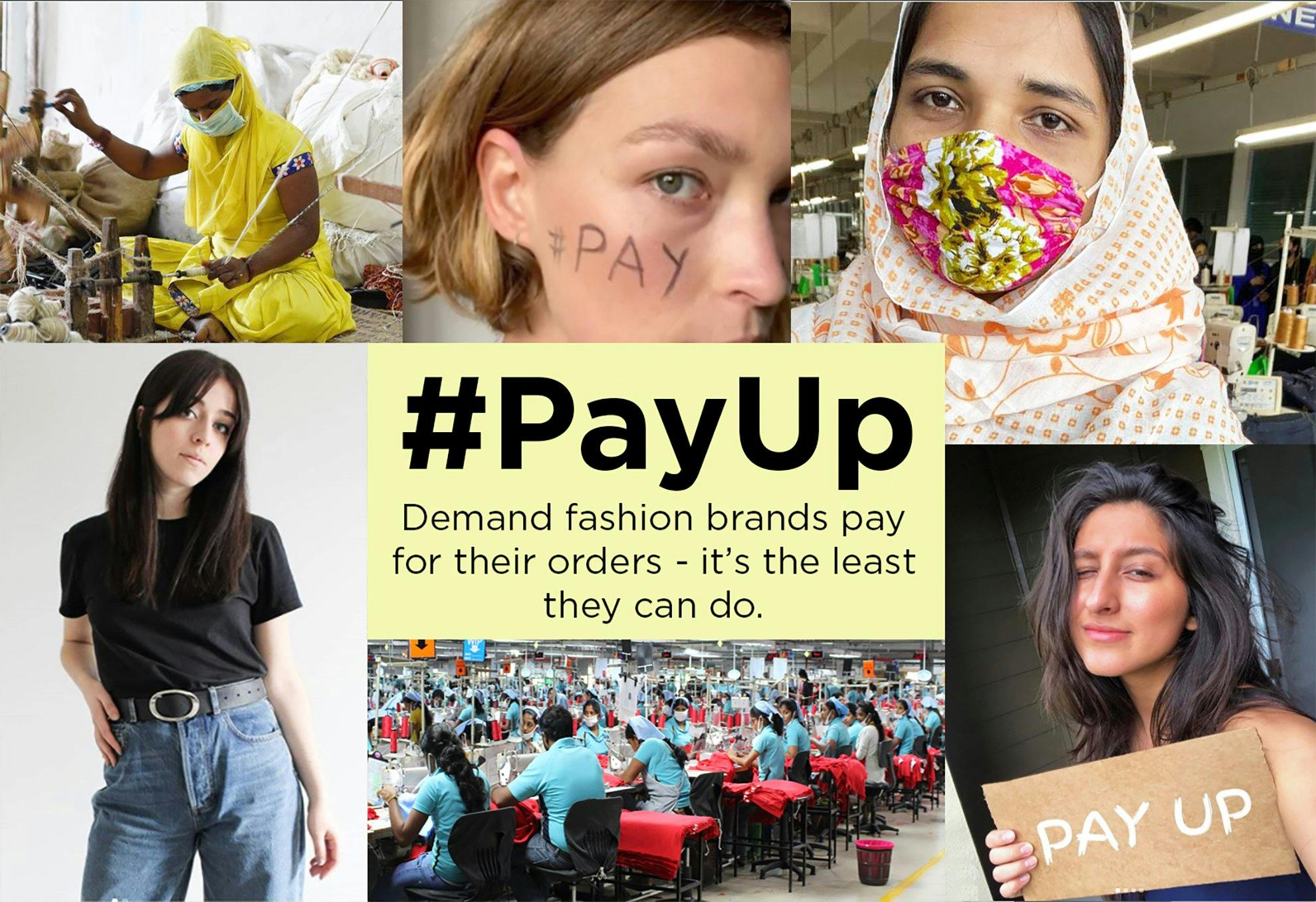 (Source: Remake.World)
Attitude shifts in manufacturing and the Western world.
Whilst our attitudes towards eco friendly and environmentally sustainable products have developed a great deal in the last few years, fair trade and ethical souring has taken much smaller steps forwards. There is now huge societal and government driven pressure on big businesses to be eco-conscious and have sustainability measures in place. Whilst new businesses are created weekly to revolutionise existing products and change the world, making eco products front and centre.
And we (Sourci) know all about this, more than 50% of the start ups we help have an eco brand ethos and criteria. Requests for ethical manufacturers are also extremely high and it's fantastic to be a part of that. Yet, how far forwards has the ethically sourced movement really gone when retail giants whip the rug from underneath the factories they work with so quickly, painfully and with so little regard to the huge and irreversible consequences?
News coverage on the #Payup movement
News coverage is light and largely momentum for change is from independent sources, a people movement with pages like whomakes.yourclothes and www.supportgarmentworkers.org putting a real shift in to try to drive some social shift.
Driving changes in factories fair trade movements
So what can we do? Well make a stand number one, as always, it's voting with our feet that has the biggest impact – shop elsewhere – and not just now and this month but forever. Remember these names, these huge companies who think it's okay to bully and financially strangle women and children in favour of maintaining the shareholders annual bonus, do not give them your money and support. Sign up to the petition here on Change.org to make them #PayUp.
Spread the word, Shop local (always!), share the petition, follow the tags, promote this message. Some brands such as Levis, Target and H&M have already buckled under the pressure, reversed their stance and agreed to #PayUp but it is not enough.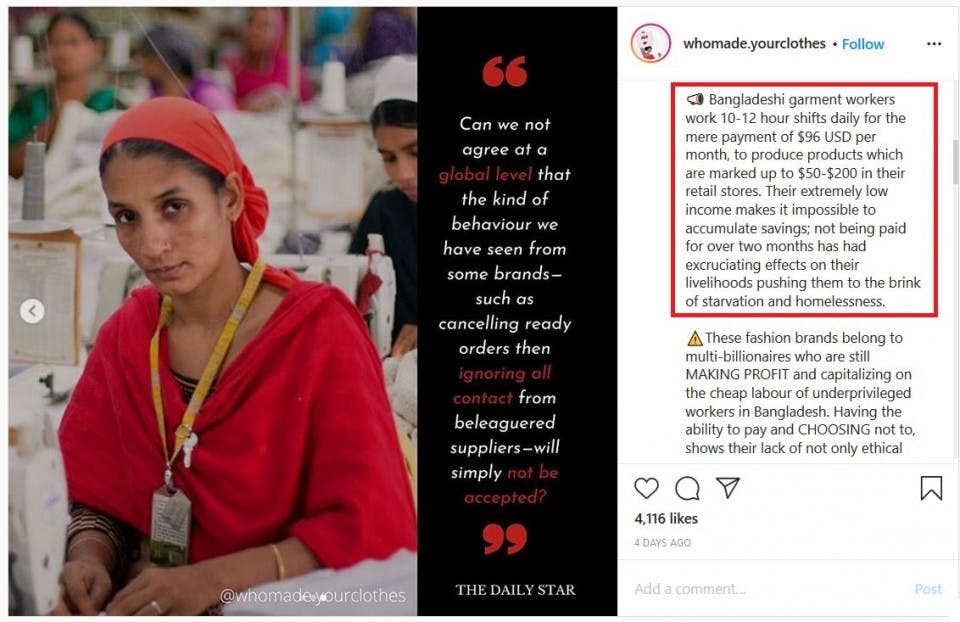 (Source: The Daily Star)
Ethically sourcing manufacturers from overseas
Search out companies and brands that have a fairtrade message, ethically sourced. Ask them about it! What measures did they take to ensure the factories are fairtrade? We are inundated with projects where fairtrade and ethically sourced are the essential criteria for finding the right factories for businesses both large and start up. How do we check? Background checks, criminal checks, certification & license checks and importantly – Audits. We fully Audit so many factories a month for our clients to really ensure a factory is who they say they are, that brands can confidently be built on the words of Fairtrade and Ethical, with proof and certainty.
Change is coming for sourcing factories ethically and with fair trade front and centre but it's time that retail giants and conglomerates led the way instead of being pushed there by us, don't you agree?
Concerned about finding a truly ethical and fair trade overseas factory? Do you have a business already importing or are thinking of launching an e-commerce or retail business? 
Get in touch to find out how we can help you find, qualify, vet and work directly with and support a fair trade factory.