Chinese New Year is Fast Approaching- What This Means For Your Business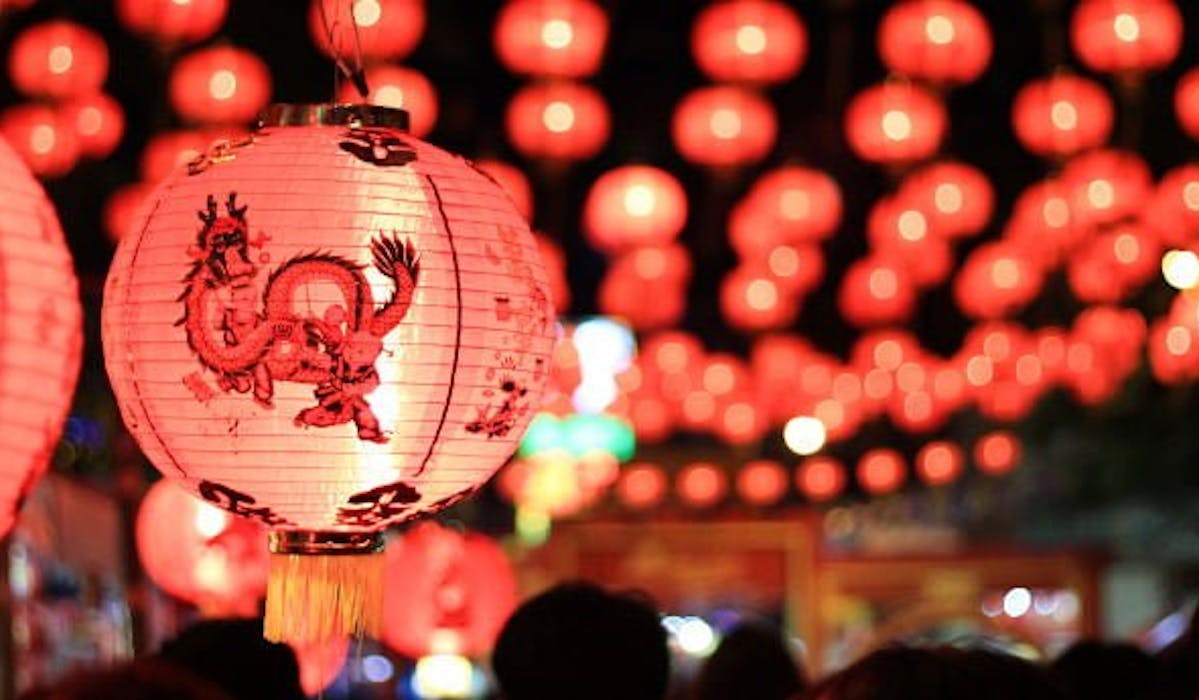 Chinese New Year is in a league of its own when it comes to preparing for production and experiencing costly shipping disruptions.
If this Chinese New Year will be your first rodeo, or even if it's your tenth, let us help you keep your supply chain on track while minimizing the negative impacts that many businesses see when it catches them off-guard. 
You certainly don't want to be left waiting months for inventory in 2022, so read on for an insight into what is about to transpire and check out our 6 must-do's below.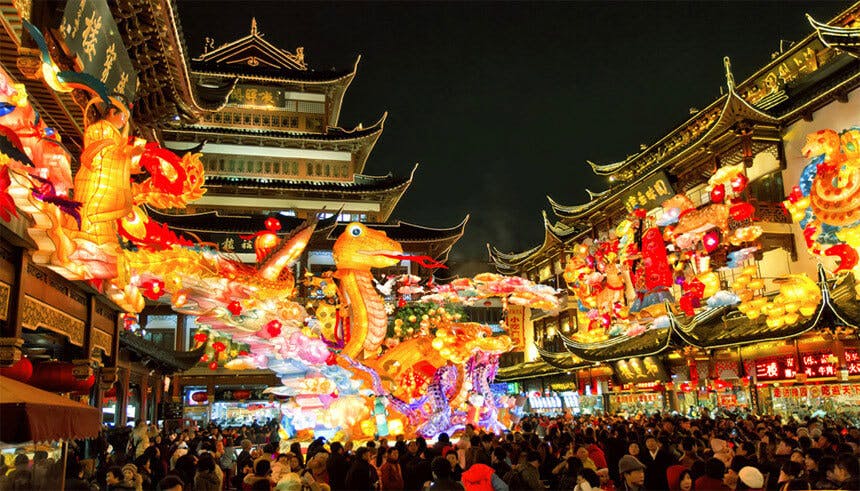 What is Chinese New Year?
Chinese New Year, also called the Spring Festival, or CNY is the country's most important holiday.
Like Easter, Christmas, or Thanksgiving people travel back to their home towns to spend time with their families. The Chinese new year National holiday in 2022 starts on Monday the 31st of January and officially lasts for 7 days in Mainland China.

While the official holiday only technically lasts for about a week, most factories are closed for an entire month, with disruptions lasting even longer than that. This lunar new year holiday is also celebrated in Vietnam and in other Chinese communities of South East Asia (Thailand, Malaysia, Singapore, and Indonesia). The lunar new year will directly impact businesses importing products from China and Vietnam.

With that said, manufacturers in South East Asia, Japan, Korea, India, Europe, and the Americas also procure raw materials and components from suppliers in Mainland China, and to a lesser extent from Vietnam. This time of the year is especially risky for businesses importing seasonal products, such as outdoor furniture and swimwear.
How will Chinese New Year affect your business?
Production is halted one or two weeks before the Chinese New Years Eve
While the Chinese New Years Eve is set on Monday the 31st of January 2022, all suppliers start to wind down their operations one to two weeks in advance. Therefore, the CNY puts a halt to mass production, and even sample orders, far earlier than many businesses anticipate. This isn't always in your supplier's direct control. One component and materials subcontractor closing doors a few days earlier can essentially result in an unexpected and early shutdown of the supply chain.
Production is halted for at least two weeks after the Chinese New Years Eve
While the official holiday only lasts for roughly 5 working days plus two weekends, most workers stay in their home provinces for an extra week or two. This explains why most suppliers are not back in business until two, sometimes even three weeks after the Chinese New Years Eve. We'll have a hard time getting in contact with any company representatives (including their merchandisers) on CNY eve and the days following. 
Getting operations back to normal can take up to a month
Eventually, everything gets back to normal (hopefully). The truth is, that many manufacturers struggle to get back to a normal mode of operation in the weeks after the Chinese New Year. The primary reason for this being that some workers simply don't return to their former employers, without any prior announcement! You might assume that the same workers who left before the holiday will be coming back afterwards. This is generally not the case, as Chinese New Year is considered the best time to switch jobs in China. Up to a third of workers might move to another factory or decide to stay in their hometowns and not come back. As such, your manufacturer needs to hire new workers and get them up to speed. If you've spent months building a relationship with your 1 factory representative and they leave the company, you're back to square one. 

This is why it is so important to have an entire team behind you, Sourci builds meaningful relationships with the teams and management staff at factories, rather than just 1 sales person. Without this protection you can wind up losing more than just time in lost revenue - your sensitive IP can be taken from one factory to the next...
How to plan for Chinese New Year
Here are some tips on what you can do to keep your supply chain running smoothly when one of the world's largest exporters shuts down for nearly a month.
1. Create a forecast to get you through CNY and beyond
If you can forecast how much product you'll need for the first 6 months of the year, you'll be in front by ensuring your company has enough stock on hand to last you through CNY and beyond. Another great advantage of providing a forecast is capacity planning - We can work with you on securing production space in advance and even securing better costs for you on raw materials. Costing split (air/sea) delivery shipments for you and working closely on mitigating risk wherever possible.
2. Develop a trusting relationship with your supplier or manufacturer
There's immense pressure on Chinese factories right before CNY. Without pre-planning, you will likely add to this pressure in trying to place last minute orders. All of the big department stores typically get priority as they put the most business through the factories. Pushing & rushing the production lines is not great in building a long-lasting relationship together which will also result in a reduction in quality of workmanship and run the risk of not completing production prior to the closures.
3. Deliver cargo to the port no later than 10 days before the ship date
Arranging logistics from China to our customer's door requires booking shipments well in advance of CNY. Shipping lines are notorious for taking advantage of the Chinese New Year situation when there is an abundance of shipments waiting to leave port before everything shuts down. Shipping lines often impose large freight rate increases during this time, as the demand to get on board a cargo ship is high, and those who can afford to pay the higher cost will leave the port on time. It's not uncommon to hear of containers getting rolled to the next booking during the weeks leading up to CNY; this means the container gets bumped to the next available vessel leaving port ..... Depending on how often a container gets rolled, this could mean days or weeks of delays.
4. Put a Quality Management Plan into place
The last thing you want is for an order of goods that has quality issues to ship right before CNY. Sometimes quality can take a back seat as the factory is producing in high gear and is in a rush to get product out the door. This is yet another time when a trusted supplier or manufacturer relationship will help tremendously. Having a quality management and thorough inspection plan in place, will drastically reduce the risks of a delayed shipment due to quality issues, or worse, shipping defective goods to your customer's door.
5. Plan for AFTER Chinese New Year
You don't just need to plan for before the holiday, but afterwards as well. If there's a workforce shortage, it could take weeks, sometimes months, for the factory to get back up to normal production speed as they look for replacement workers. Having the forecast we mentioned or increased inventory on hand should help tide you over until the factories are producing at full capacity again. Booking production lines pre-Chinese New Year is imperative to a smooth production process post-Chinese new year. First in best dressed!
6. Start planning early
It's never too early to start planning for China's biggest holiday! The earlier you begin, the better your supply chain will be. Analyse your sales history from the past year, start putting a forecast together and work with your suppliers and manufacturing partners now to begin planning for the upcoming Chinese holiday. Knowing what to expect during CNY is only half the battle. Being well-prepared is the best way to alleviate any negative impact on your supply chain. We hope these tips reduce the CNY stress and contribute to a successful plan and smooth sailing through the next Chinese New Year.
 Plan ahead for other Chinese Holidays
Chinese New Year may be the biggest holiday, but there are actually several other Chinese holidays that could have an effect on your business. Below are the upcoming 2022 dates for the additional Chinese holidays for you to put into your calendar:
Qing Ming Jie (Tomb Sweeping Day) - Tuesday, April 5th
International Labor Day - Sunday, May 1st
Dragon Boat Festival - Friday, June 3rd
Mid-Autumn Festival/Moon Festival - Saturday, September 10th
Golden Week Holiday - Saturday, October 1st - Friday, October 7th

Where to from here?
Remember, the team at Sourci are here to help and assist you with any questions you may have around Chinese New Year and how it will affect your business!