How to Ethically Manufacture Overseas: Will it Deter My Customers?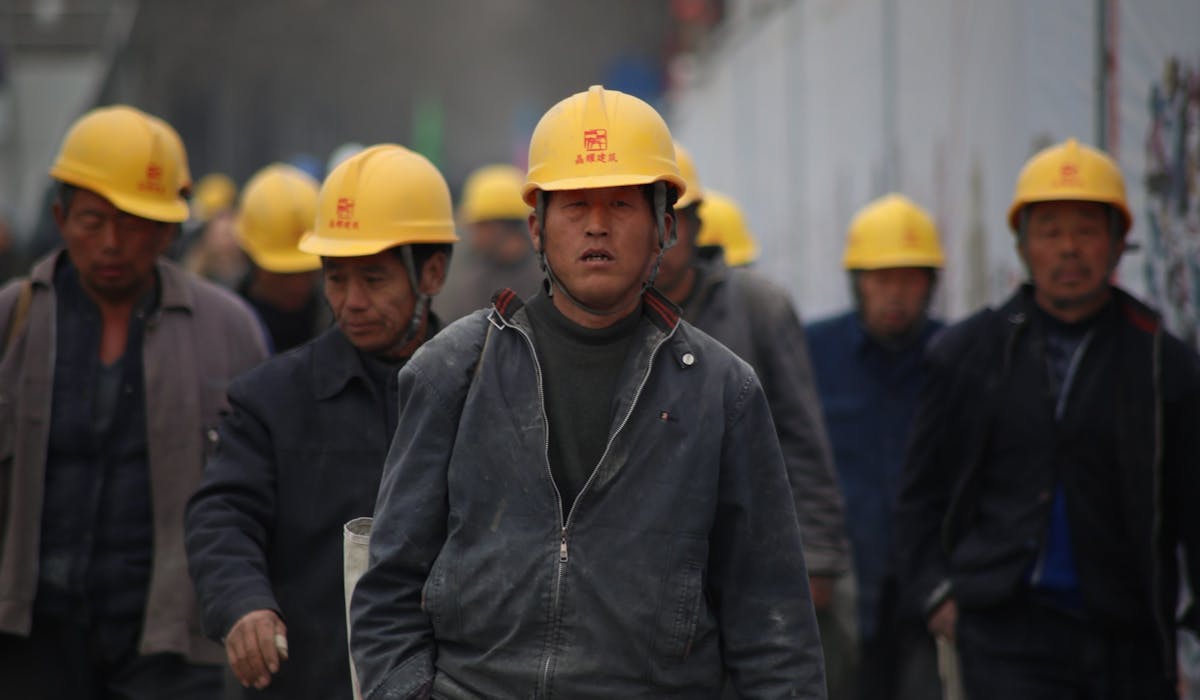 Consumers are increasingly calling for brands to manufacture ethically, while also keeping their costs relatively low. As businesses continue to look for solutions, a way forward has emerged – ethically manufacturing overseas. Some brands may baulk at the increased costs associated with ethically manufacturing overseas, but data shows that it will have an overall positive effect on your brand's reputation and sales, with 66% of Australians aged between 18-35 making a values-based purchase in a 12 month period. If you communicate why you're choosing to manufacture ethically effectively to your customers, you'll see them react positively to your brand, and your products. The manufacturing industry is evolving, and so too are customers' desires – it's up to your business to evolve with them.
What is ethical manufacturing?
While the cost of ethically manufacturing overseas may turn some brands away, it's important to understand the way things are changing. For example, Les Lunes, a fashion label based in Paris and San Francisco makes its clothes in a factory located in the Qingpu district in China. Speaking about their factory in China, Anna Lecat, Les Lunes' founder and CEO told Fast Company it's about building a sense of community within the workers – which leads to higher quality products.
"Unlike other parts in China, where workers migrate from other cities to work in factories, all 50 of our employees come from the village where our factory is located," Ms Lecat said. "I know the workers' spouses and children. This is a community where people are looking out for one another." Les Lunes, alongside other companies, are aiming to change the perception of manufacturing in China – proving that you can ethically manufacture overseas without blowing out your bottom line.
It's also surprisingly not always more expensive to manufacture in a more conscious and ethical manner. Sourci's teams across 7 Asian countries have been able to introduce ethical processes and materials to established manufacturers and see a result in production of the same products at a lower or even unchanged price point.

Consumers are pushing for ethical manufacturing
A new generation of shoppers brings new attitudes, and with it, a desire to push for ethical manufacturing with their wallets. A study of American shoppers conducted by Marshal Cohen showed that shoppers will pay a 10-15% premium for clothes made ethically. A survey conducted in Australia by Sustainability Matters showed 9 in 10 Australians were concerned about sustainability – proving it is at the forefront of consumer's minds when making a purchase. The market won't react negatively to your decision to manufacture ethically, as long as you are transparent about the process. Above almost all else, customers value honesty – so if you claim you are manufacturing overseas ethically, it's important you're able to prove it.
If you are wanting to manufacture overseas ethically, it is important that once you've selected your manufacturing process, you begin educating your customers. Customers aren't always even aware if an item is manufactured ethically, and while a significant portion of consumers will pay a premium for goods made sustainably, it's not something they're always aware is happening. Speaking in 2018, The NPD Group said it's not enough for brands to rely on fine print to convey if a product has been manufactured ethically – it has to be part of the brand's identity. "To attract consumers, particularly young adults and women, apparel brands and retailers will need to stay in touch with social responsibility issues, and educate and inform their customers with clear messaging and labelling about their sustainability efforts. Brands can't rely on the fine print on the inside label, it needs to be woven into the 'fabric' of the brand." - and absolutely, it should be made very clear that this brand supports ethical manufacturing, it'll help to create "buy-in" and justify your pricing as well.
Transparency is key
Understanding what goes into ethical manufacturing overseas, and how it needs to be a business-wide commitment will help to improve your businesses reputation and sales. If you're looking to ethically manufacture abroad, then doing your research beforehand will hold you in good stead to understand both how to do it cost-effectively, and how to communicate it with your audience. There's no point choosing to ethically manufacture if your business isn't telling the world about it – after all, it is a way to set you apart from your competition. To be clear, ethically manufacturing overseas won't deter your customers – but if you're not transparent about it, then your customers may lose trust in your products, and your brand's ethos – proving it to be a disastrous exercise for all involved.
Here at Sourci, we acknowledge that there is a huge movement currently happening for sustainable and eco-friendly purchasing and we support it!