Nike Products Are Manufactured in Over 41 Countries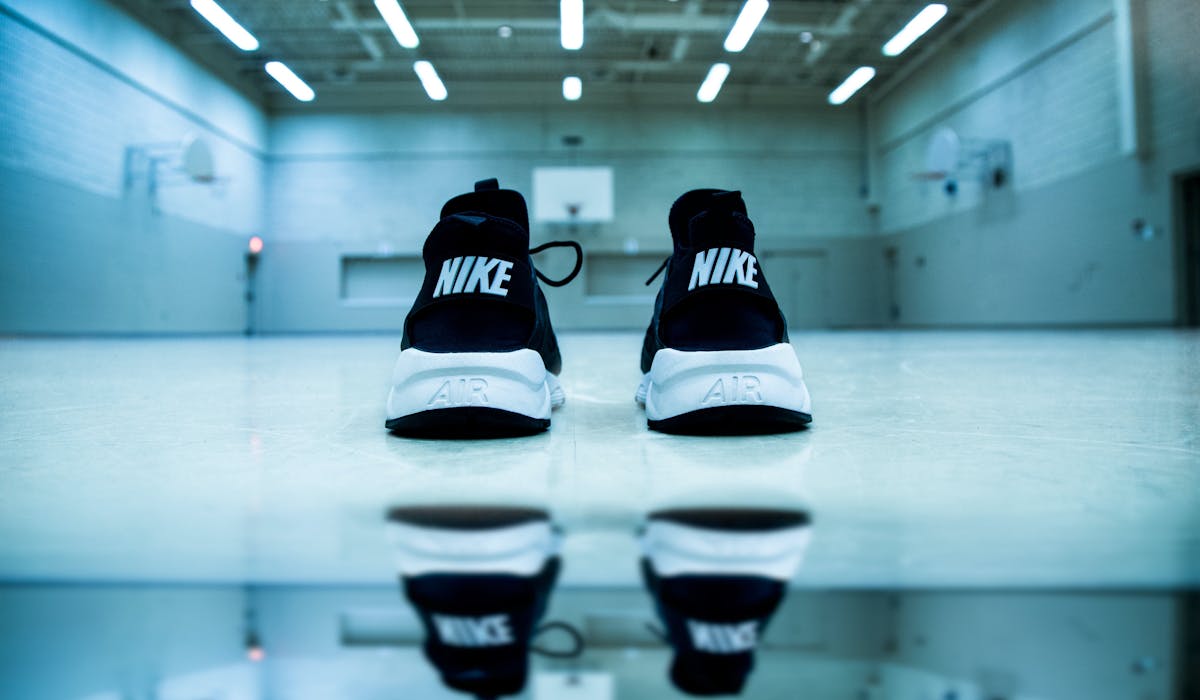 Nike Inc (formerly known as Blue Ribbon Sports) is a sought after American athletic shoe, equipment, and sports clothing brand. On January 25, 1964, the well-known brand 'Nike' was born. The founders Phil Knight and Oregon University coach Bill Bowerman began by importing shoes to the USA from Japan. The duo began to sell their shoes from very small beginnings, and by the year 1980, Nike went public. Since then, the shoe brand has risen to be the number one athletic sportswear company in the world.
Nike Products are actually manufactured across 41 countries,  with the help of 533 factories and 1.1million workers. Most of Nike's factories are outsourced, meaning that they don't own the actual facility and they 'contract' the factories to produce for them. They contract the manufacture of their apparel, equipment, and even footwear.
Because of the amount of product that Nike must design in order to fill their significant orders, they have had to outsource to that many manufacturers across the globe. Each factory that they use has to focus on a different type or style of product.
To distribute the high volume of goods that Nike needs to give to suppliers and their retail outlets, they really need to have a vast number of factories creating & distrubuting the brand very quickly and efficiently.
As of late 2019, Nike had over 1100 retail stores and outlets worldwide! They also distribute to thousands of third party resellers (or stores). So there is a huge importance for Nike to be able to produce enough goods for their distribution channels and maintain their overall global retail strategy.
What's the reason for having so many factories?
With 41 countries and 533+ factories, the question stands, "Where on earth is Nike actually made?". You can certainly find their manufacturing sites in countries like Vietnam, China, Japan, Indonesia, Thailand, and Italy. But China wins this competition with a total of 112 factories, and 156 THOUSAND workers (those are some huge factories right!). The reason that Nike has all of its major factories in Asia is due to the low cost of wages and the ability to produce high quality products for a fraction of the cost of that in North America. It's simply better business for major corporations to shift their production to lower-cost countries, in order to maximise their profit margins.
Although this can be confusing why Nike outsources across so many countries, it's good practice for the company to spread their supply across multiple nations, effectively mitigating risk & potential dependency on any 1 nation.
Having a large brand comes with a need for extremely large volumes of goods. For example, seasons are spread out year-round because of both sides of the hemisphere, so due to this Nike needs to be able to manufacture winter and summer gear literally 365 days a year. This is a lot of product that needs to be created just for Nike to accommodate all of the seasons year-round.
3 major benefits of manufacturing in Asian countries
When looking at material costs in North America, you'll see a high price for a minimal product. The best way to keep profit margins healthy is to move their significant factories to places like China and Vietnam, where Nike can outsource their factories and keep employees indirectly contracted through a third party. When looking at a profit margin of 44.7%, this number would be depleted to even as low as 5% when moving their business to North America.
The reasons?
Cost of product
Cost of wages
Population
Nike's running shoes are estimated to cost approximately USD 4.50 to manufacture. This leaves a considerable profit margin for the company, and to buffer in all of their other operational, marketing, and corporate expenses. Think about all of the multi-million dollar sports sponsorship deals, they need to be able to cover these somehow. This is also why Nike chooses to procure all of its materials & manufacture in countries outside of North America.
In Asian countries, the cost of living is comparatively low, and so in turn so is the minimum wage. In China, the minimum wage is 24 Yuan or USD 3.39 per hour. Comparatively, the average minimum wage in the USA is $7.25per hour. This nearly cuts wages in half for Nike. Keeping the costs of producing low, ensuring quality across the range is high, and charging a considerably premium price, all combines to show exactly why Nike is the largest sports brand in the world.
When looking at China, you can find over a billion people residing in this country. Because of the relatively large population, you can fill more space in factories, and the competitive nature of jobs means that skill levels can be high. Having industry in these larger countries helps communities and brings in income to every corner. In America, there just aren't enough people to have such high producing manufacturing centres. Nike would not be able to fill orders or create enough goods for the multiple distribution channels as well as their stores and outlets.
They also wouldn't be able to sell at the rates that they do now either. Or perhaps those sportspeople wouldn't receive such crazy sponsorship deals (but that's another topic).
How does Nike ensure ethical standards are met?
Back through the early '90s and into the 00's Nike was constantly being accused of having sweatshops in numerous Asian countries. True, some factories were only paying 20 cents per hour and forcing workers to work 70-80 hours a week. Which is truly dreadful, and utterly horrifying.
Because of this, Nike has taken it upon themselves to create safety and equality standards throughout their partnered factories. They have come up with solutions to create a stable work environment and ensure workers receive fair compensation and benefits packages. They are looking into better ways to give bonuses to their employees and pay their employees at the very least minimum wage for their respective countries (normally a good deal more).
According to Nike's website, under Pilot Projects for Compensation it states: "We know that compensation systems that reward performance and attract talent will benefit all stakeholders. We are now collaborating internally, with our leading suppliers, and with external experts to explore the next steps on scaling the learnings from this research pilot."
An ethical twist to keep costs low
Nike is clearly a leading sports apparel and equipment brand across the globe. With such an extensive brand reach, Nike must work diligently to create (& maintain) a robust supply chain. They cannot risk to be left without product, and shortages of products must be kept at a minimum (avoided at all costs). For a global brand of their scale to execute this effectively, it must have hundreds of partner factories throughout the world.
Some of their biggest manufacturing powerhouses are located in China and Vietnam, keeping costs at a manageably low for the brand. Having Asian countries facilitate these large orders only maintains the status of a brand that delivers a high-quality product for a fair price, and allows them to invest in partnerships, marketing & ultimately growth of their brand.
Nike will continue to be one of the largest and most well-known brands of all time, therefore having to expand to other countries throughout the globe. If the brand continues to distribute its product to other retailers at wholesale pricing at current levels, they will have to continue maintaining their low cost of manufacturing.
Would you be willing to move some of your manufacturing overseas to cut costs?