The Pros & Cons of Global Sourcing: How do you make it work for your business?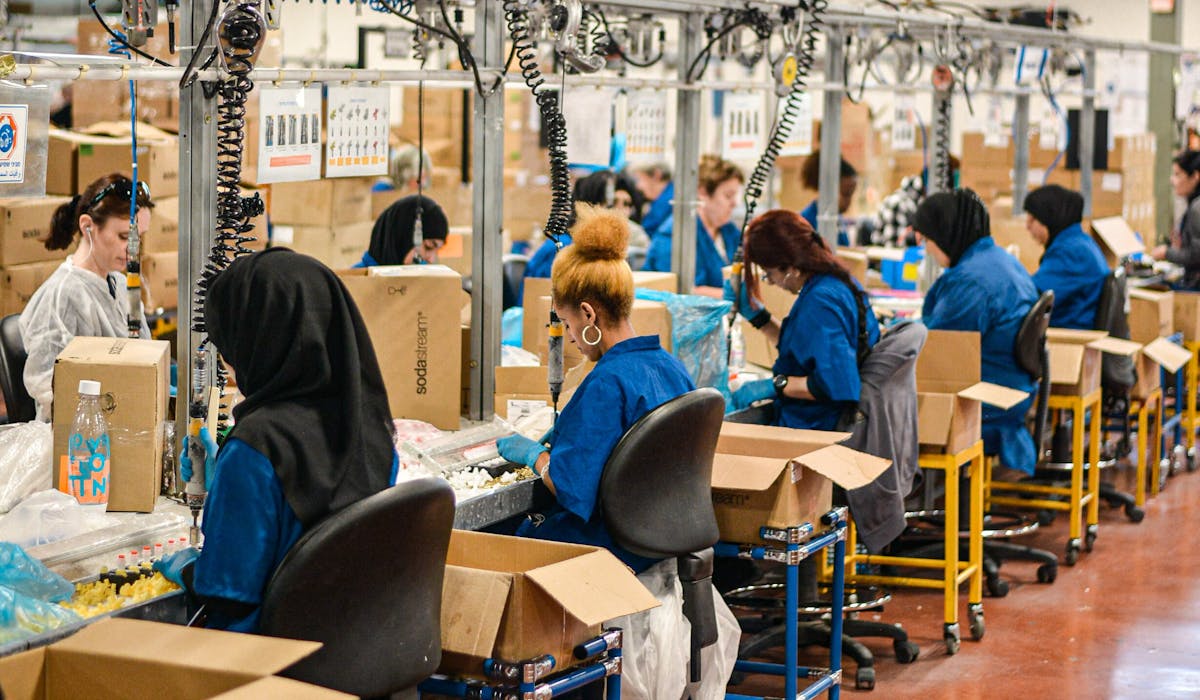 Global sourcing has become a bit of a buzzword in business and, by now, almost everyone has added their own two cents on the matter.
But what if we could take the ethics out of international sourcing for a moment (which we've written about here) and simply look at how it could affect your bottom line? Is it worth making the switch for its benefits and is there a way to work around its drawbacks?
Read on and let's weigh up the advantages and disadvantages of global sourcing together.
Here's the PROS of global sourcing.
Reduce production costs.
Let's kick things off with everyone's favourite part of global sourcing—saving money on the products themselves! The majority in savings from outsourcing your products internationally comes from the comparative labour costs overseas compared to the Australian workforce wage.
Not to mention, you save your own priceless time and energy, which you can then spend on more important things like focusing on sales or building your brand.
Access experts in the field.
If you need to get your car serviced, you go to a mechanic. The same idea applies to product manufacturing. Each geographical area has products its workers excel in.
 This could be due to better access to and familiarity with raw materials, higher volume of manufacturing, or even better education in these arenas. Whatever the reason, why not get the proven experts to make your products?
Increase manufacturing productivity. 
Don't confuse this with the other benefits of global sourcing above, reducing production costs. You also save time when globally sourcing to countries that have much better access to raw materials. You can then process these materials into your products in a factory near their source—rather than being imported, then processed.
And now for global sourcing's CONS.
Quality Control. 
With so many overseas manufacturers to choose from, there are going to be companies that won't meet your business's standards.
If you lock in a contract with one of these manufacturers that involves a fixed date and price for their services, then the only place for them to cut corners is on the quality of your product. And—without you physically being there looking over their collective shoulders—they might get away with it, too! 
Supply Chain Delays. 
Globally sourcing to international manufacturers not only extends your supply chain physically, but quite literally too. Having more links in the supply chain means more room for error, such as factory shutdowns, transport delays, or disruptions in the workforce.
Communication Issues. 
The root of all kinds of issues revolves around communication breakdowns, and international sourcing is no exception!
Working with companies often halfway around the world from you comes with its own set of challenges, such as working in different time zones, delays in response times, language barriers, and a general lack of rapport with your contact because of poor communication methods.
Ultimately, being forewarned is to be forearmed. Global sourcing can be a game-changer for your business as long as you research your options in depth from the outset.
If you take the time to fully understand the advantages and disadvantages of international sourcing you can avoid the pitfalls and potentially maximise your profits, boost productivity, and delight your end-customer.
Want to reap the benefits of global sourcing while minimising its risks?
Sourci knows how. We've got an experienced team passionate about bridging the gap between Australian business owners and the best manufacturers worldwide. We know the supply chain biz like no other and will be there for you every step of the way.
Get in touch to book an obligation-free chat with a member of our team here