What are the Pros and Cons of Getting your Clothing Manufactured Down Under?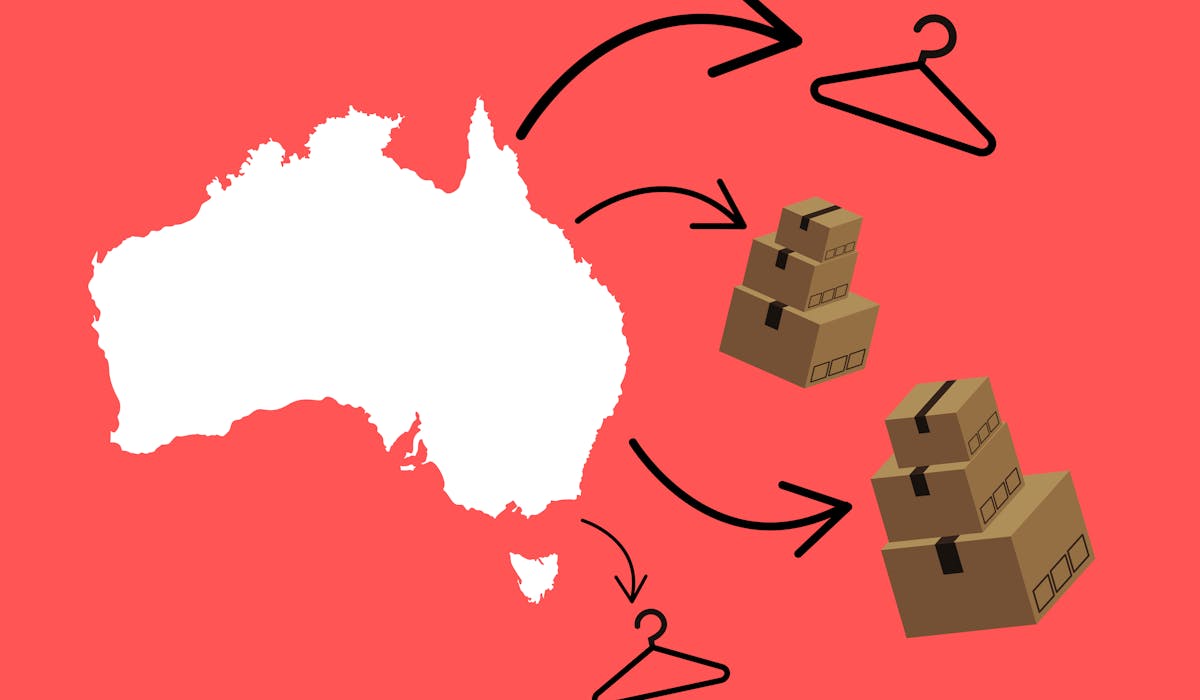 You've got the ideas, the creative juice, the style, and the spark to bring that next clothing design to life. But who's going to make it for you? Clothing manufacturing in Australia offers many positives. But let's be fair and look at some of the less than fashionable aspects as well.
Pros of manufacturing clothing in Australia.
Support local.
We want suppliers, companies, and customers to support us. So, it makes sense that we want to return the favour.
Lower freight times and costs.
Whether you're using clothing manufacturers in Perth or Brisbane, the freight will be less than transporting goods across the globe.
Better reputation.
Australian Made has an enviable reputation built on quality and reliability.
Just-in-time production.
Dealing locally enables us to get the flexibility of smaller runs and timelier production time frames.
Same Australian laws.
You might find clothing manufacturers in Melbourne and Sydney have state variances regarding rules and regulations but understanding the legalities of manufacturing in Australia will always be easier than trying to navigate them remotely.
Better worker conditions.
Government and industry standards mean Australian workers are generally looked after well.

Cons of getting your clothing manufactured in Australia.
Cost for wages.
Those better worker conditions come at a price, and this one will impact your hip pocket.
Other overheads.
Buildings, rent, electricity and other infrastructure and overheads will empty your hip pocket as well.
Time delays.
It can take longer to manufacture in Australia. Red tape, large-scale operations and lack of flexibility can lengthen manufacturing times, meaning you can't meet customer demand quite so agilely.
Scaling slower.
More significant commitments and longer lead times can mean you can't scale up as quickly to meet market demands and changes in customer focus.
Storage wars.
You may need to invest in your own warehousing to store your product.
Less expertise.
Manufacturing isn't as big a component of our national GDP, so the number of experts in this field is less than in other countries like China and India.
Less equipment.
With less demand for Australian manufacturing, there can be a lack of investment in equipment and innovation.
Lack of skills.
There's less interest from Australian workers in the manufacturing sector, which means companies may delay production while they source skilled workers.
Raw Materials.
Majority of the raw materials, fabrics, and accessories that are used in manufacturing clothing are all produced overseas – meaning you have longer lead times than you might expect.
Turn Australia's manufacturing cons into a (cons)iderable advantage. 
Partner with us to get the benefits of overseas manufacturing without the usual headaches. Sourci can give you the best of both worlds. You'll deal with an Australian business that speaks your language and knows your business space. Think of us as an extension of your team who acts as a go-between for your business with our expert overseas clothing manufacturers. 
Partner with us for:
Lower production costs
Faster turnaround times
The ability to scale-up and down quickly
Garment design & development
Manufacturing, warehousing, packaging, and distribution management 
Competitive and fast freight
Cutting edge sustainable fabrics
Ethical responsibility, compliance, quality control, and intellectual property protection
We only partner with global clothing manufacturers with the expertise, equipment, and trained workforce to help you achieve your business goals. Slip into a more comfortable manufacturing partnership—at Sourci, we find your perfect fit.
Get an epic manufacturing fit for your business. Talk to us today.