Where in the World Should You Go for Activewear Manufacturing?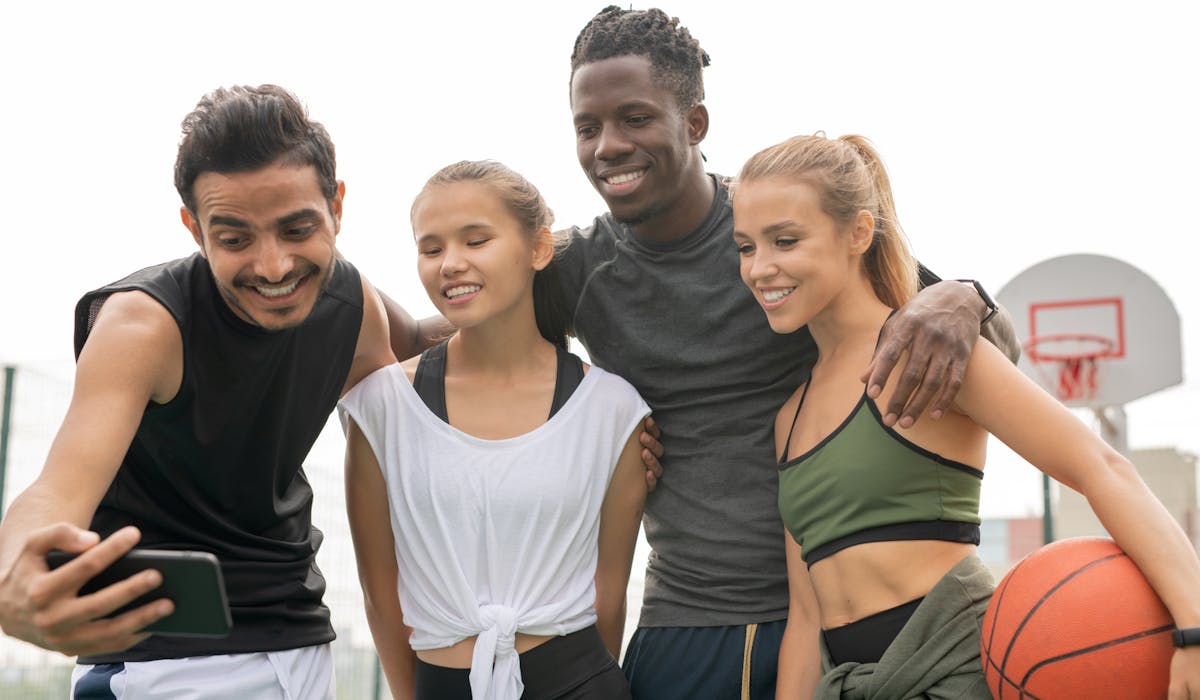 When lockdowns hit during the pandemic, fashion was one of the first casualties. 
No more dressing up for the office, restaurants, shopping trips, or the club for the foreseeable future meant many of us wanted to feel comfortable curling up on the couch while we watched Netflix or took Zoom meetings. And while our fancy outfits took a backseat, our activewear, athleisure, and loungewear wardrobes expanded.  
Now that we all know activewear can be both comfortable and stylish, there's never been a better time to consolidate your activewear business. 
As your manufacturing partner, we've got the right, trusted network and connections to make your manufacturing phase amazing.
How much is the activewear industry worth?
The short answer? A lot. In 2020, the global activewear market was approximately 353.5 billion US dollars, and the pandemic has only increased those numbers. The US is the most significant player and, by 2025, is expected to generate over $ US 95 billion, with Nike and Adidas reporting the highest sales revenues. 
Let's break down these figures: 
65% of consumers now report wearing activewear daily
Women's activewear generates $ US 39.43+ billion, more than men's and children's activewear combined.
Here are the latest projections from Statista: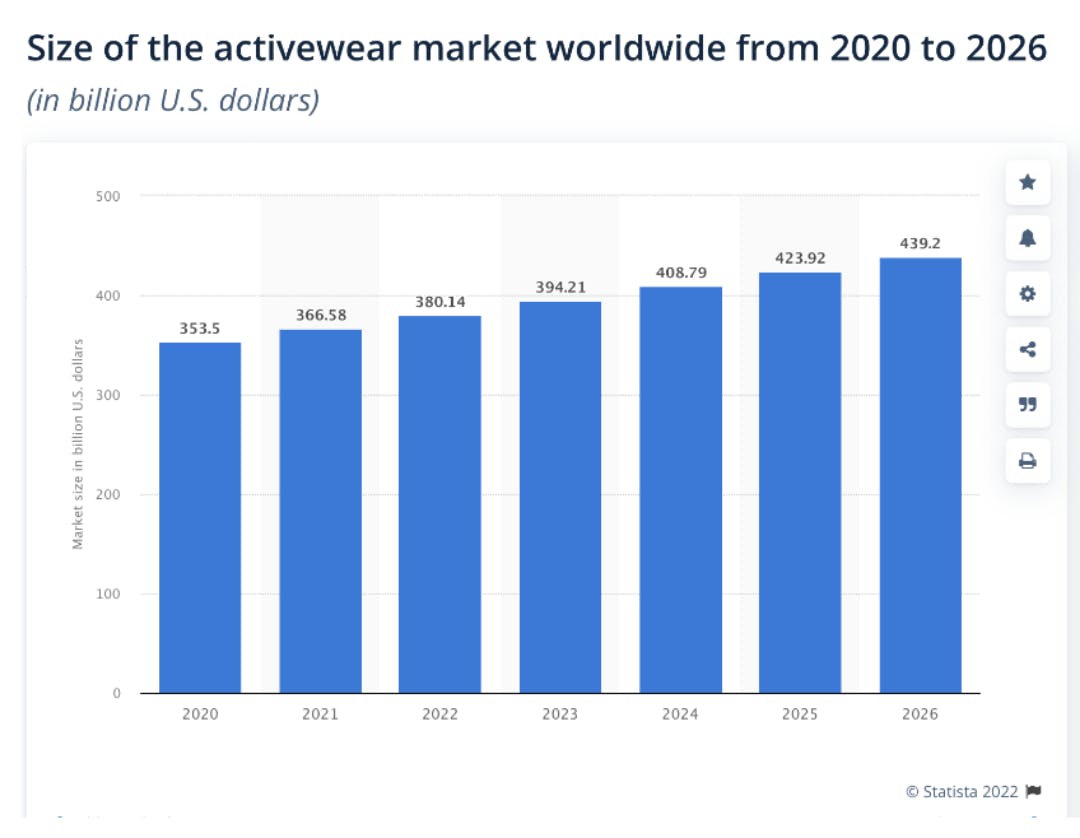 Is activewear manufacturing the right move for you?
As in any fashion manufacturing venture, activewear brands have pros and cons. Here are the essentials to help you make the best decision:
Pros 
Your activewear business is highly scalable as you add new products and styles and build your reputation in the marketplace.
You can produce new activewear products relatively quickly—around 10 months from initial design to ready-to-export product.
Cons
This is a relatively crowded marketplace, and competition is high. It's crucial you identify unique points of difference through clever product develop
Finding a good supplier can be tricky, taking time and energy before you settle on the right one. With Sourci in your corner as supplier, you can take years off the process. 
Building trust with consumers is the key to success in a crowded space. You'll need to grab their attention fast.
What are the best countries to manufacture activewear?
Currently, the largest regions for activewear manufacturing for both men and women are China, India, and Bangladesh.
Multiple apparel manufacturing companies specialising in activewear in these countries can assist you with everything from initial design to production, logistics, and sales.
We're highly experienced in sportswear manufacture, so we can help you explore all your options to make your brand soar.
Sourci has alliances with some of the world's most experienced activewear apparel manufacturers, many of whom already work with globally recognised brands. 
As your manufacturing partner, we'll find the perfect solution to match your unique needs, design values, consumer segment and more. 
Our experienced team is here to advise you on everything from whoa to wow..  
Sourci. Activewear manufacturing done smarter. 
Get in touch with us today.