Thinking ahead to the future of enterprise.
We're using the latest ideas and technologies to transform our world.
At Sourci, we deliver fair market value analysis and good procurement, stepping you through the whole process from start to finish.
We reduce risk in the modern supply chain and provide seamless end-to-end sourcing solutions, from design development to customs and freight management.
Enterprise organisation or Government department - here's how we make your job easier:
Boost your expertise.
Draw on our enterprise talents and experience to achieve your product and supply objectives. Our outsourced, pay-as-required model delivers access to knowledge in niche areas (and regions). You'll significantly reduce overhead costs—on average, our prices always trump traditional domestic suppliers.
Smarter resource utilisation.
Greater return on investment.
Key supplier relationships.
Leverage processes, tools, & technology.
Market intelligence and benchmarking.
Organisations that we
proudly support.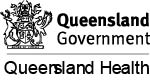 Sourci & the Supply Chain Resilience Initiative (SCRI)
---
The Australian Federal Government and AusIndustry entrust Sourci to help bolster Australian supply chains for critically needed raw materials.
Project Value:
$4M+
Background
SCRI is a vital part of the Government's $1.5 billion Modern Manufacturing Strategy. It identifies supply chains impacted by world events, such as the pandemic, the Ukraine/Russian war, or other macro-economic challenges.
Matched grants of between $50,000 and $2 million are available for businesses that can help address supply chain vulnerabilities across medicines and agricultural production chemicals, identified as focus sectors in the Government's Sovereign Manufacturing Capability Plan.
The Challenge
Sourci chose to focus on securing Australian potash supplies. Potash is a valuable raw material for creating potassium, used worldwide in food, supplement, and medical manufacturing, and as a soil nutrient for agricultural use.
Potash supplies worldwide are currently at risk. Belarus and Ukraine currently supply ninety per cent of the world's potash, and sanctions have plagued existing supply chains. There's never been more need for a safe, multi-party platform to ensure Australian potash purchases to secure trusted supplies of this product.
We received the maximum $2 million grant, and Sourci's investing a further $2 million to help support the future of Australian agricultural and allied industries.
The Sourci Solution
Our proof-of-concept procurement platform, the CENPro hub (centralised procurement hub), creates a safe place where potash purchasers can source, connect, and transact with new verified suppliers.
This world-first platform uses the latest technologies and a trusted multi-party blockchain to bring potash buyers and sellers together.
Our Proof of Concept pilot has partnered with a world-renowned blockchain technology provider to ensure the provenance and authenticity of all potash supplied on our CENPro platform. It's the same technology that the diamond industry uses to establish gem authenticity and provenance—except we're adding carbon micro dot markers to every potash product during the manufacturing stage so Australian potash buyers can trace and verify their purchases with the click of a mouse.
Government tenders & procurement - Sourci secures emergency RAT supply
---
Sourci flexes its supply chain prowess to ensure enough available Rapid Antigen Tests (RATs) so everyday Australian families feel safe at Christmas.
Project Value:
$20M+
Background
When the Queensland Government experienced a rapid antigen test shortage, it turned to Sourci to clear the gridlock.
The Challenge
We worked closely with Queensland Health on a multimillion-dollar project (one of our biggest contracts yet) to secure millions of RATs for the Queensland Government during the busy 2021 Christmas period and growing Omicron outbreak.
The Sourci Solution
Sourci stepped up to the plate when no one else could.
We galvanised our strong medical supply, manufacturing, and distribution networks to bridge the gap when RATs were in short supply. Privately chartering A330 Airbuses to procure several million high-quality, Omicron-effective RATs for Queensland Health, we secured enough supply to distribute tests through all the state's primary schools, aged care facilities, police, and ambulance services.
We also supported supply for local wholesalers and distributors, such as Aspen Medical, the University of Canberra, and more.
We're proud of the role we could play in this emergency procurement. And we're thrilled to be a major distributor of RATs, hygiene products, and PPE equipment moving forward, including supporting the Australian Federal Reserve stockpile and hundreds of sporting clubs around the country.