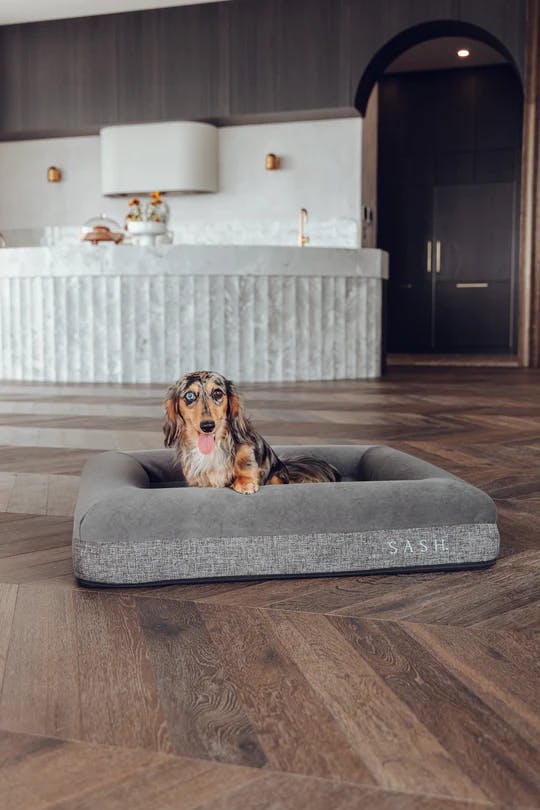 SASH™ 
Orthopedic Memory Foam Dog Beds.
Based in the Gold Coast and born out of a love for dogs, Sash™ is a scale-up that bridges the gap in quality pet products with their range of memory foam dog beds. Passionate about providing holistic care for anxious pups, founder Nejra created a line of luxury mattresses fit for a human - but perfect for a dog.
Here's how we made amazing happen for Sash Beds.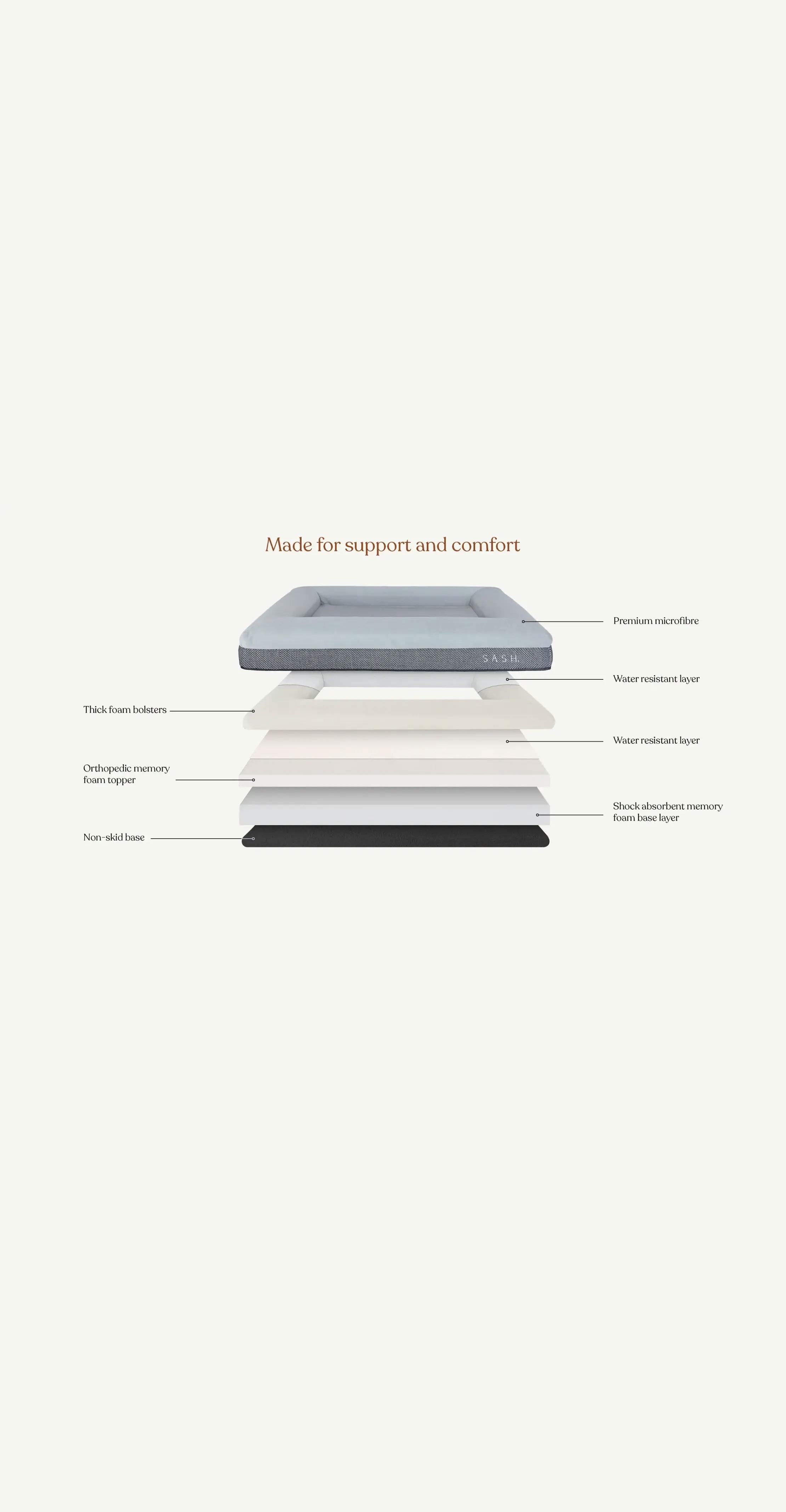 Need For Speed.
Sash Beds were keen to create a world first in the pet care space by revolutionising your average dog bed and taking it to new heights of comfort & style. With speed to market and great quality products being top priorities, Sash Beds sought out Sourci's expertise. We were able to expedite their product development phase by harnessing our strong manufacturing relationships and existing expertise to develop a new range of products. We developed a robust & epic supply chain for Sash Beds to ensure they could get their savvy pet bed onto the market as quickly as possible. 
In just 4 short months, we were able to work with the Sash Bed's team to create their Orthopedic Memory Foam Dog Bed. This iconic new product was designed to reduce compression in the joints for all dogs of all sized. It's made with Orthopedic memory foam, has a machine washable microfibre cover and includes an oversized high-raised rim which offers neck and spinal support for your furry friend. The Memory Foam bed is made for support and comfort with 5 different layers including a non-skid base, shock absorbent memory foam base layer, Orthopedic memory foam topper, two water resistant layers, thick foam bolsters and premium microfibre to top it all off.
Sourci puts product sourcing wizardry at the heart of your team. Giving total control and support, so those uncertainties just disappear. You got this.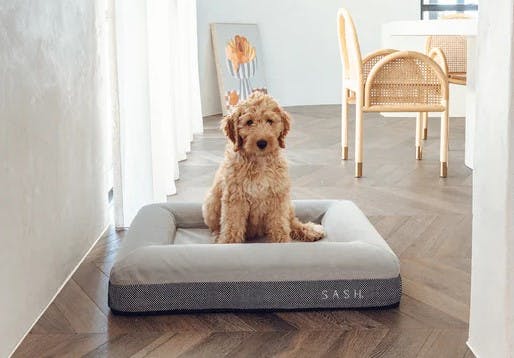 Winner Winner.
Sash Beds have hit the ground running and are already a smash hit! Founder Nejra aims to continue diversifying the Sash range and expanding her brand with new products coming very soon.
It's safe to say that Nejra is setting the bar in the pet space with her innovative dog beds. With Sourci's help, Sash Bed's have set a new standard of luxury for our fur-babies.
Place. Your. Order.
The time
is now.
Let's make amazing
happen today.
Check out our other Projects